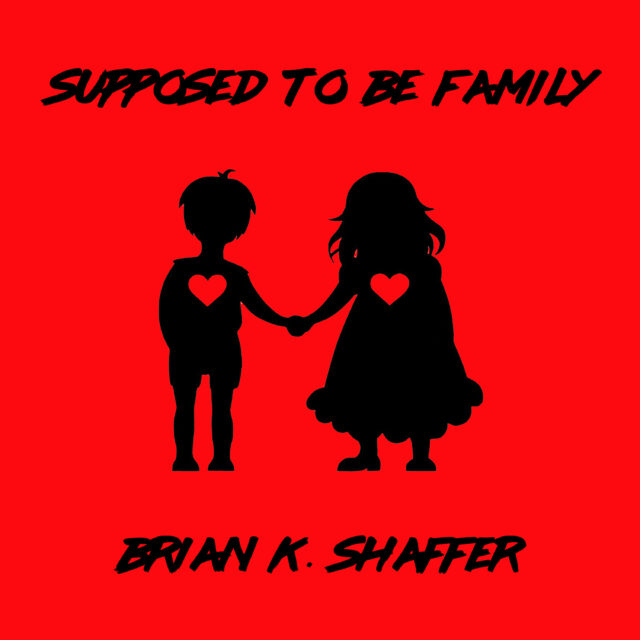 Brian Shaffer Interview 2/28 9:00pm
The full radio show/podcast will debut at 6:00am on Wednesday, March 1, 2023. You can check it out here.
Vocal and Musical Biography:
I have been writing and recording music for roughly 25 years. I got my start as a young child listening to my mother sing and play guitar and sitting by the large console stereo listening to records with her. I then began to teach myself how to sing and became a vocalist in many a cappella groups such as the "Distinguished Gentlemen" and "Common Ground," in which we performed across the Mid-Atlantic Region in such cities as Pittsburgh, Philadelphia, Cleveland and placed 4th at the National Harmony Sweepstakes at the Kennedy Center in Washington, D.C. We had the pleasure of sharing the stage with such legendary groups as "The Monkeys," "The Marcells," "The Tymes," "The Vogues" and "The Contours."
As my career began to grow, i began to front a number of rock bands including (kaj) – pronounced "Cage," in which I was a founding member. As the frontman for (kaj), we were featured in a National Rock Showcase in Louisville, KY and were a feature band at the "Heart of Texas Quadruple Bypass Music Festival" – AKA "The Texas Rockfest" in Austin, TX. Our music has been played on numerous radio stations, including the legendary WDVE 102.5 Pittsburgh, and podcasts across the US as well as overseas, including XM and Sirus Satellite Radio and the Pennsylvania Rock Show, The Nationally Syndicated "Lex and Terry Morning Show," The "Adam Curry (of MTV Fame) Podcast Rewind" and the "Armed Forces Network," broadcasted to our brave men and women fighting for our freedom across the globe!
Some of the songs that i wrote for the band (kaj) "Redeemer" and "Disposition"were selected by MTV Networks for use in such shows as "MTV Made," "MTV Fat Camp," "MTV Spring Break"and the new show "MTV Exiled." I have had the pleasure of working with Tony Marinacci of "Total Music and Entertainment" as a vocalist on 2 of his tunes and the song "Can't Take Another Day" was used for the Pittsburgh Penguins Highlights Show on FSN Pittsburgh.
My newest single "Supposed To Be Family" was released to all major music outlets on February 10, 2023. (Click on the image below to listen to the song on Spotify.)
Check out other interviews…