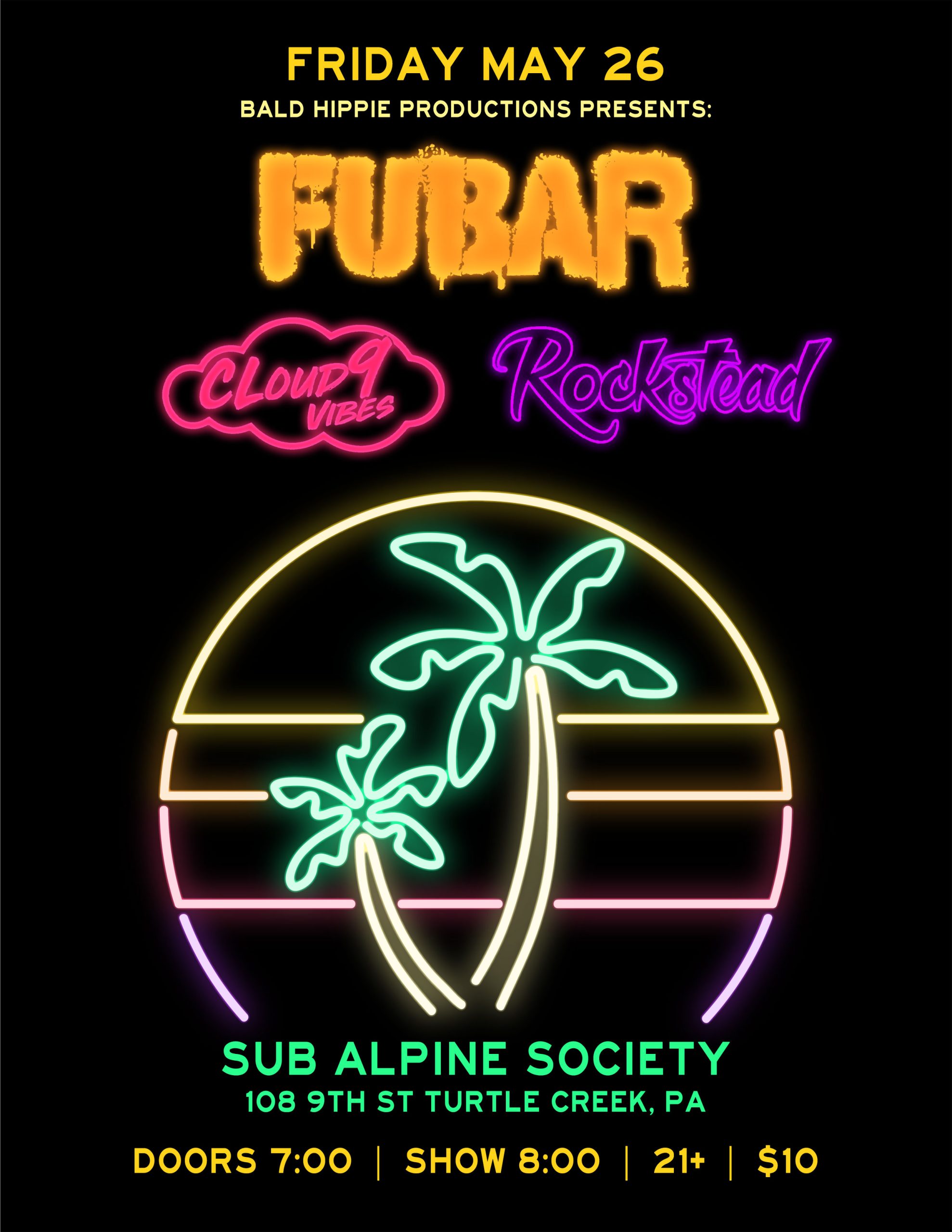 FUBAR w/ Rockstead and Cloud9 Vibes @ Sub Alpine
$10 cover charge at the door. 21+ event.
Doors open @ 7:00pm.
Pittsburgh's own FUBAR is an original reggae-rock band with reggae, ska, and punk rock influences. Their latest release State of Mind is available for streaming on all major streaming platforms.
Rockstead is high energy reggae-rock out of Cincinnati. Their new album Fall Down. Get Up. Repeat. is now available for streaming worldwide!
CLoud9 was created in 2014 to bring happiness, joy, and unity to our nation with music. They are a Pop/Reggae/Hippie Hop group with a great message.