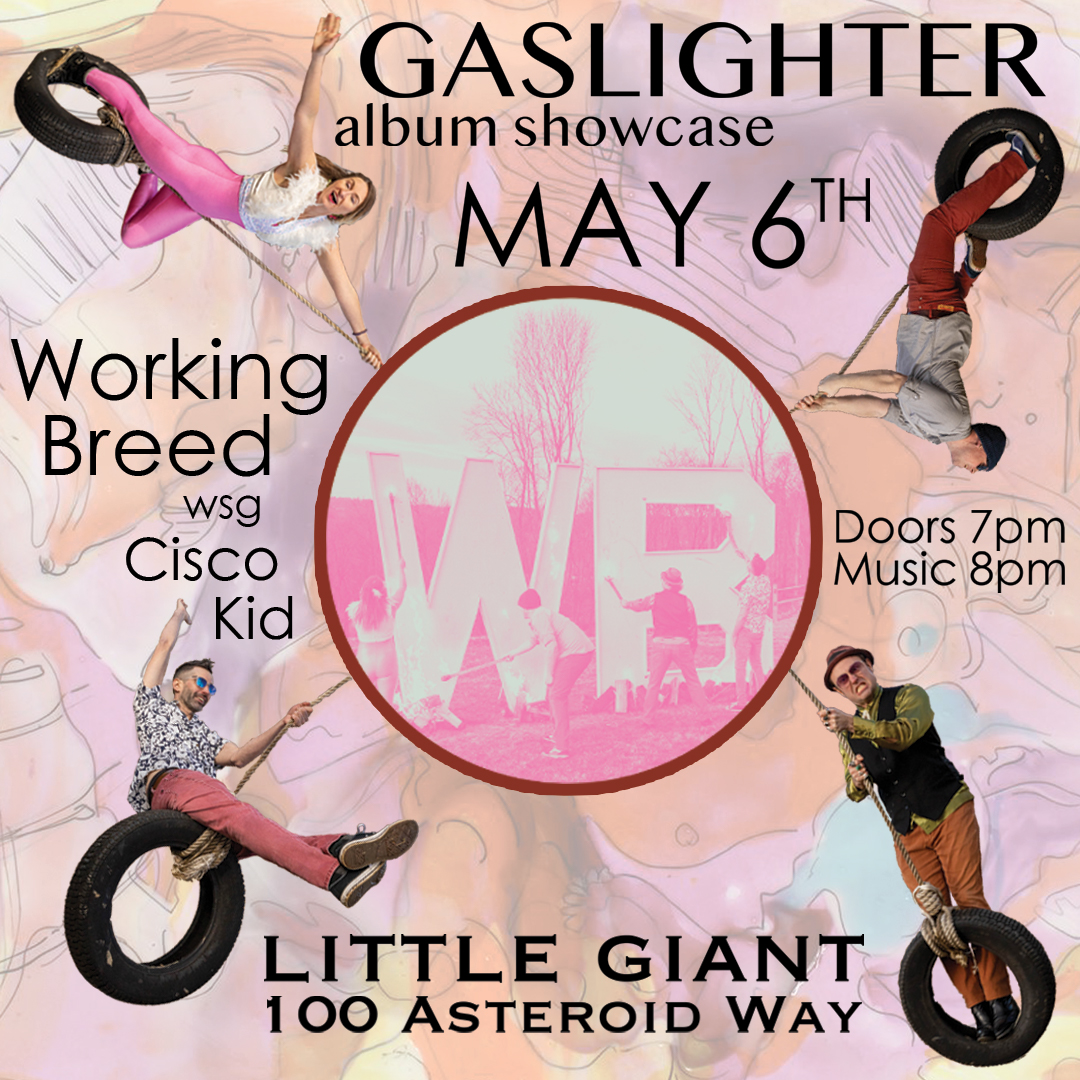 Working Breed's "Gaslighter" Album Release Showcase – wsg Cisco Kid – at Little Giant
WORKING BREED
Pittsburgh's art-rock four-piece Working Breed returns this May with its first full-length since 2019, Gaslighter, a new and more rock-forward face for the veteran group known for its expansive musical vocabulary and energetic, theatrical live show. Gaslighter, just over half an hour of cathartic, singalong anthems, shapeshifting math-rock rhythms, haunting saw sounds and self-professed "angry trombone," is as much a treat for the ears as it is a statement of intent. To celebrate its release, they'll play through the album in its entirety with past hits and new delights peppered throughout. The fire of the past four years is down to a few dying embers, and Working Breed is stronger (and catchier) for it.
CISCO KID
Supporting the night is Cisco Kid, who brings a fresh, energetic twist to a classic roots-rock sound. Core Members include Marc Martinka (percussion), Brian Swed (guitar), Marty Connolly (bass), and Addi Twigg (vocals), but Cisco Kid embraces collaboration with many artists who bring their own unique contribution to the mix, both live and in the studio. Fans of artists such as Elton John, Alabama Shakes, and The Buckle Downs will find plenty to love in Cisco Kid!
$15
All Ages
Doors 7pm
Music 8pm