WQED Sessions: Mars Jackson
Merging hip hop and soul, Mars Jackson performs "Standing on Oxygen" and "Look Up" of with DJ Arie Cole at The Lighthouse Project Homewood-Brushton YMCA in Pittsburgh.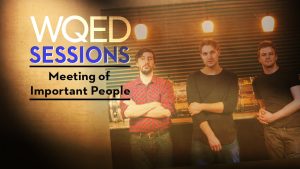 WQED Sessions: Meeting of Important People Meeting of Important People perform their hit song "I Know Every Street in this Town" at Pittsburgh Downtown Partnership's Rooftop Shindig in June of 2016. ...