Spacebat Productions Presents S1:E2
SPACEBAT PRODUCTIONS EPISODE 2 IS AIRING ALL WEEK ON Music From The 412!! Visit https://musicfromthe412.com/ to watch the channel. DJ Blakk Steel Dematus Reign of Z Lexa Terrestrial You can catch this episode on Tuesday 2pm & 10pm Wednesday 9am & 5pm Thursday 12pm & 8pm Friday 1pm & 7pm Saturday 11am & 5pm There are other awesome shows and a ton of rad music videos playing 24/7!! Tune in and let me know what you are watching!! So much more to come too.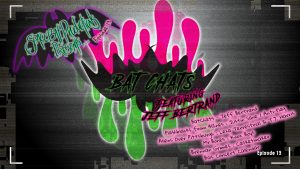 Spacebat Productions Presents S1:E13 Spacebat Productions Presents : Episode 13...